THANKYOU DAVID SEXTON
Whilst the company is excited to gain four new Board Directors, we are also sad to see one of our founding Directors David Sexton step down from the Board. David joined in 200 and was Chairperson between 2008-19.
We take this opportunity to thank David for his invaluable contribution and leadership.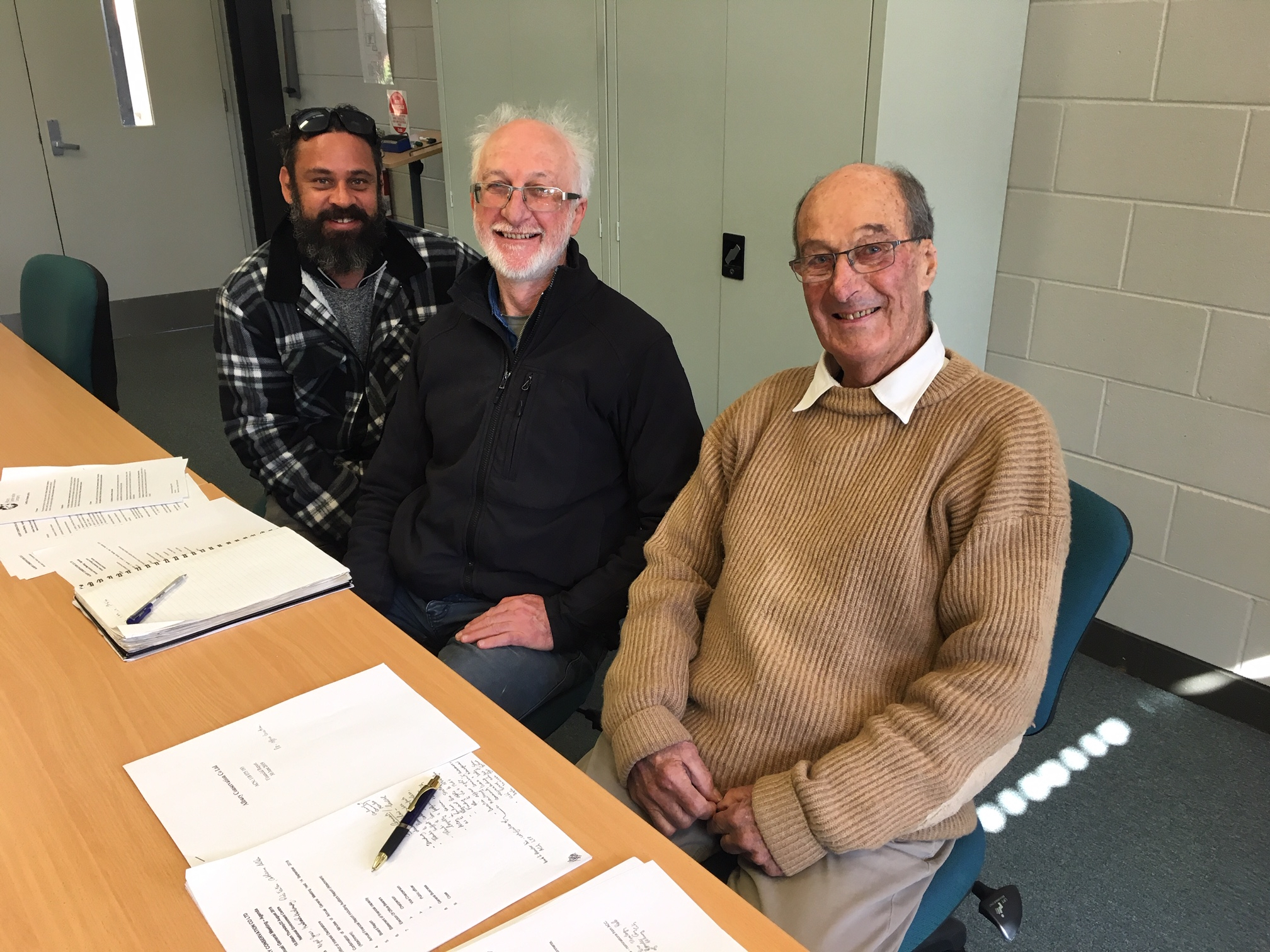 Until retiring in August 2020, David Sexton (seated at right, with fellow Board Directors Damian Michael and Michael Mulvaney) was a local community representative of the Board. A Thurgoona resident, David joined the Board in January 2006, and was Chairperson between 2008 and August 2019. Our organisation is indebted to David and the leadership he provided over a long period of time. A shrewd operator with a diverse background and skill-set in governance, administration, management and farming, David's vision, passion, dedication and nous have helped bring to fruition some of the company's major achivements.
It was David's idea that we give a $900 to Thurgoona Men's Shed back in 2014 to get them to trial construction of 20 nest boxes. The feldgeling group were looking for projects, and none of their members had worked on a conservation project before. Fast forward to now and they have built over 600+ nest boxes for Squirrel Gliders, birds and bats, which have been installed across southern NSW and northern Victoria. Building quality nest boxes has become a core part of what they do.
It was also David who first imagined that Albury Conservation Company should spread it's wings into Victoria, given the shared environmental assets and the serious challenge of minimising the impacts of urbanisation on our local threatened species. He was steadfast in his conviction that we need to strategically collect scientific data as well as engage the local community in citizen science. Fast forward to now and we are rolling out Albury Wodonga Nature Map as well as a cross-border threatened species monitoring program. These are just a couple of examples of David's legacy on our organisation and the Albury Wodonga environment.
THANKYOU DAVID, AND BEST WISHES FOR THE FUTURE!