Albury Conservation CO LTD was established in 2006 to help protect and enhance the natural environment of Thurgoona / Wirlinga (the major urban growth area of Albury, NSW) and to raise community awareness and engage locals in protecting biodiversity for future generations.
OUR VISION AND MISSION
The vision of Albury Conservation Company (ACC) is for Albury/Wodonga to be recognised as a leading example of successfully balancing urbanisation with the protection of natural environments to enhance threatened species and their habitats.
ACC's mission is to as a not-for-profit organisation, undertake ecological monitoring and research to inform on-ground conservation actions. ACC aims to attract and strategically invest funds, engage with community and collaborate with key stakeholders, building capacity in biodiversity management to support viable populations of local threatened species.
OUR STRATEGIC FOCUS
The strategic priorities of Albury Conservation Company between 2022- 2027 are:
Research & monitoring – We will undertake species monitoring, ecological and social research to inform and support the implementation of plans and actions addressing conservation of threatened species in Albury/Wodonga.
On-Ground works – We will use research results to inform and support strategic on-ground works to help maintain viable populations of threatened species in Albury/Wodonga.
Influence, engagement & capacity building –We will engage and empower local organisations by influencing and inspiring commitment to using research and monitoring results to inform biodiversity conservation. We will support citizen science, collaborate with stakeholders and contribute to key organisational documents and strategies to achieve lasting impacts.
Governance & investment – We will maintain appropriate governance practises and the financial sustainability of Albury Conservation Company. We will implement policies and guidelines which support organisational viability.
OUR BOARD
Albury Conservation Company's Board consists of the following volunteer Directors:
James Jenkins (Chairperson and Public Officer)
James Jenkins has been the Public Officer and Director of Albury Conservation Company since March 2007, and became Chair in August 2019.
For over 10 years until retiring in June 2019, James was the Director of the Community and Recreation at Albury City Council with duties including community development and services, children's services, cultural services, the development of Murray Art Museum Albury, library and museum facilities, as well as parks, natural areas, recreation and leisure facilities.
James has significant local government and governance experience. He has also been a Director of Parks & Leisure Australia for over ten years; four of those as Finance Director. He has been Chairperson of the Wonga Wetlands Conservation Association and has recently joined the Board of the nationally-accredited Flying Fruit Fly Circus based in Albury/Wodonga.
James is passionate about integrating the social and cultural aspects of our lives with the natural and built environment. He also has a desire to see local natural and modified environments that are sustainable.
Dr Damian Michael (Board Director)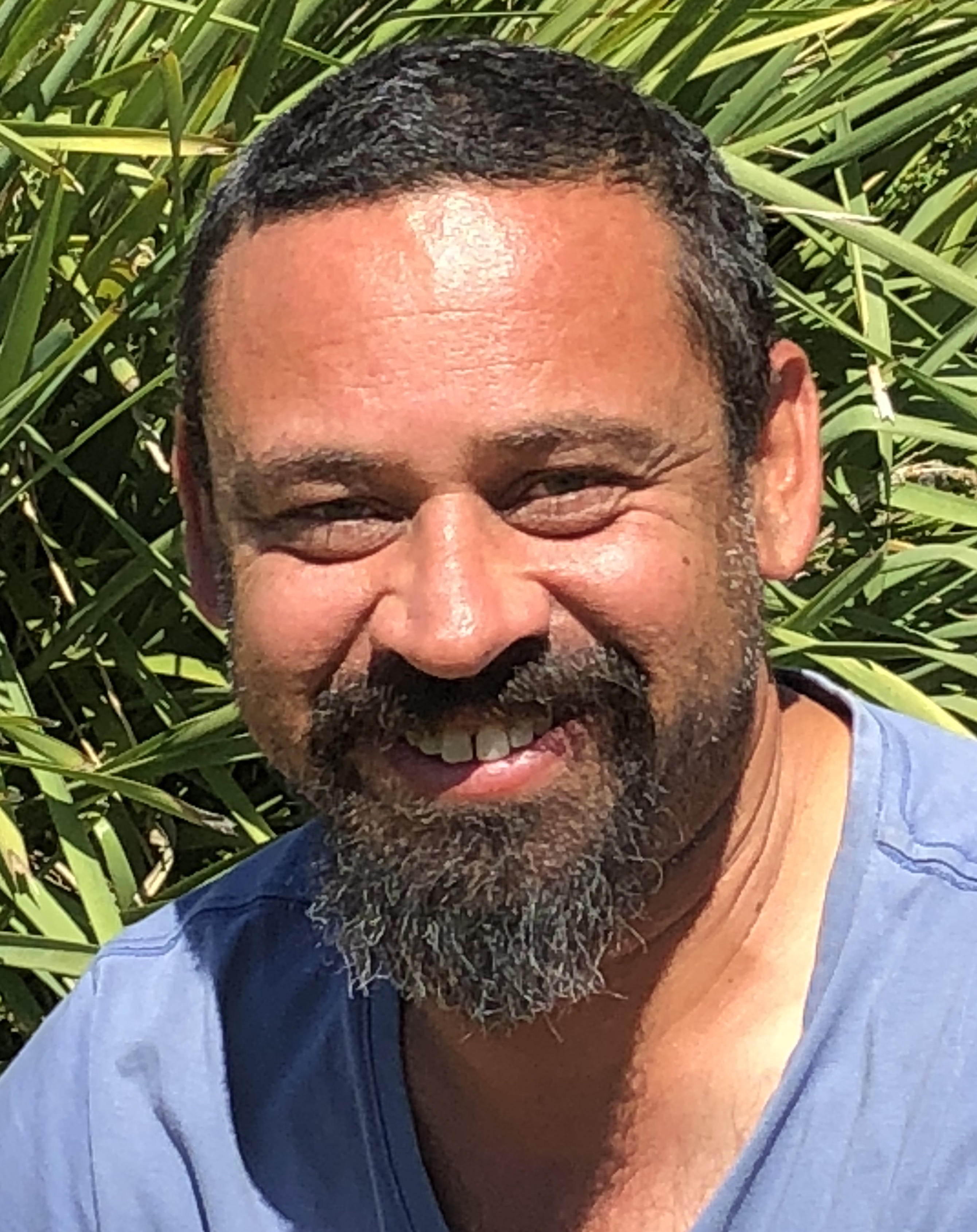 Dr Damian Michael has been a Board Director of Albury Conservation Company since October 2016.
After graduating with Honours from Charles Sturt University in 2001, Damian has enjoyed a diverse career as an artistic gymnastics instructor, small business owner and operator, environmental consultant, and ecologist with the Australian National University, where he gained experience in threatened species conservation and management in agricultural landscapes, state forests and protected areas. During his 18 years at ANU, Damian implemented and managed several long-term biodiversity monitoring programs, was a project leader with the National Environmental Science Program's Threatened Species Recovery Hub, and published over 100 scientific articles, including two award winning books.
Damian is currently a Senior Research Fellow at the Institute of Land, Water and Society, Charles Sturt University, where he is investigating the ecological benefits of environmental water, and the ecology and conservation of biodiversity in agricultural landscapes.
As an internationally recognised leader in the field of herpetology, Damian is deeply passionate and committed to engaging local communities in conservation projects, raising the profile of threatened species management in modified landscapes, and communicating science to a broader audience.
Nigel Jones (Board Director)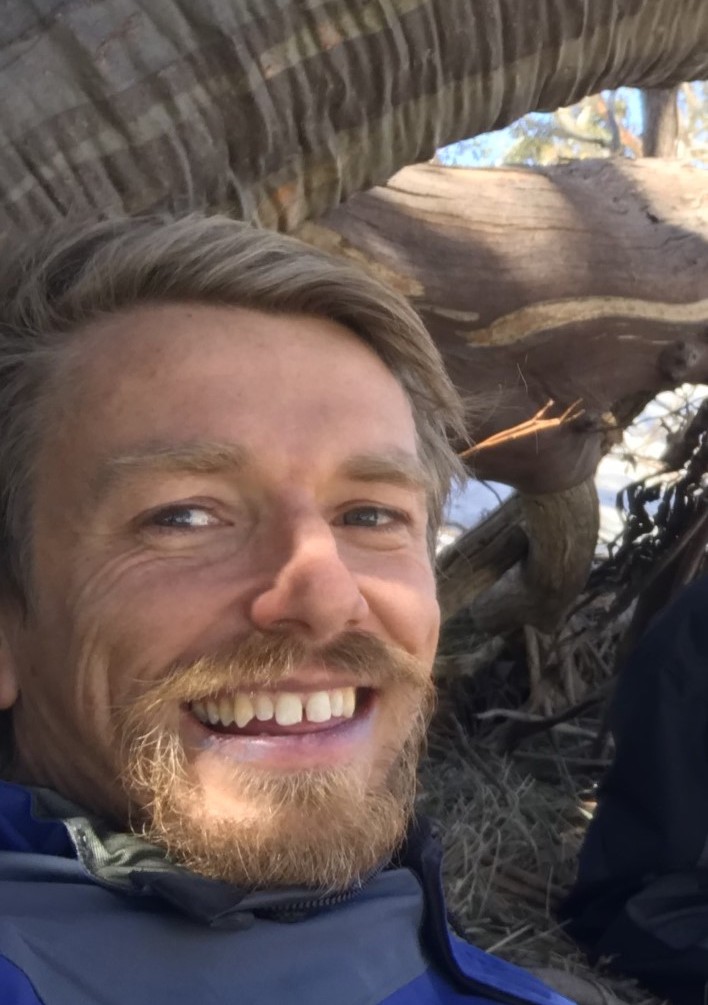 Nigel Jones has been a Director of Albury Conservation Company since 2008, with a brief period off the board in 2015/16. He has broad experience in natural resource management in both north-east Victoria and southern NSW, having worked with landholders to protect and restore areas on private land for over 20 years. He has lived in the Albury region and surrounds for most of his life and is passionate about helping people realise the value of nature, and empowering them to make better decisions when it comes to the integration of conservation of wildlife habitat and expansion of residential housing.
Jane Roots (Board Director)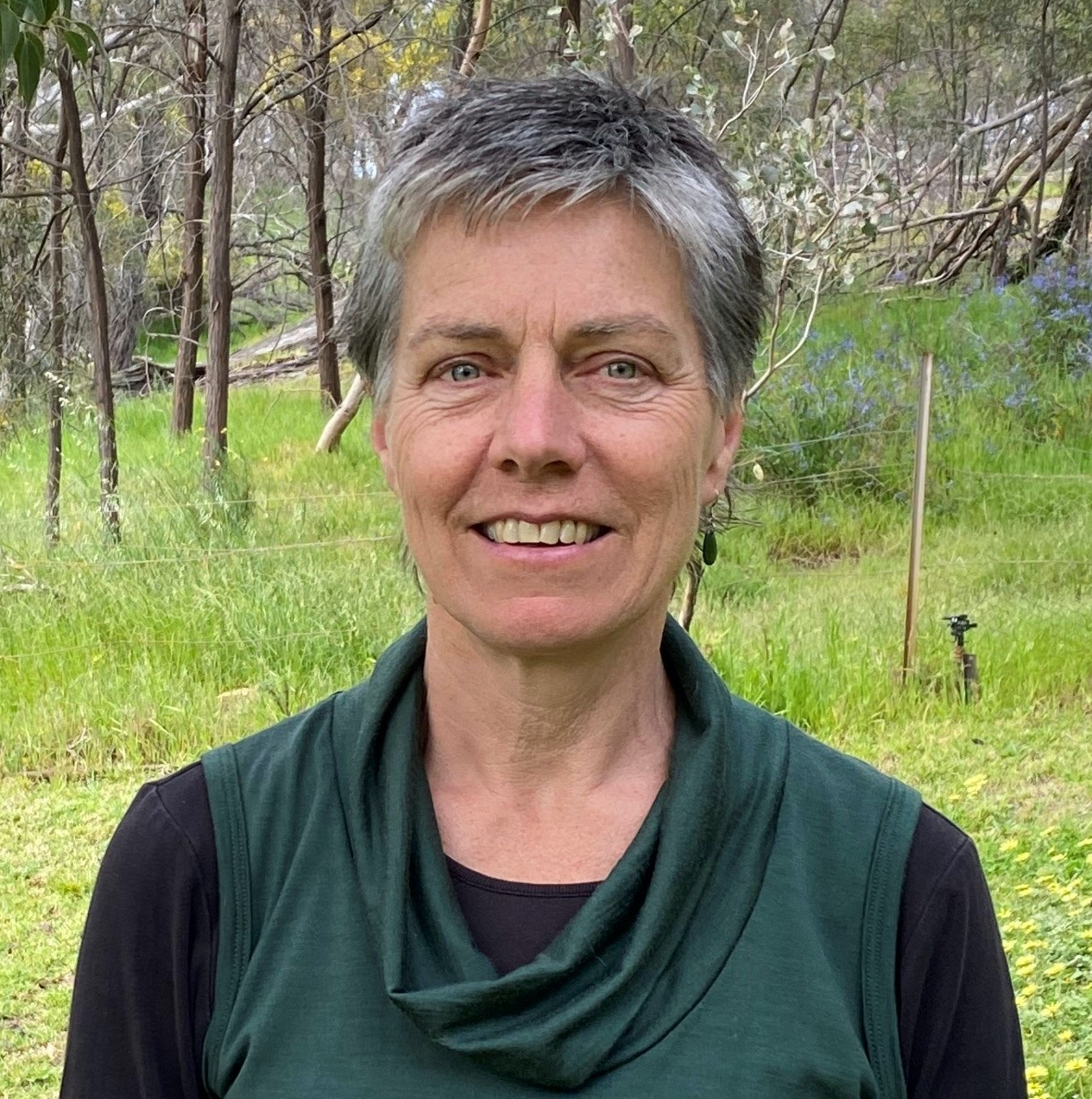 Jane Roots has been a Director of Albury Conservation Company since September 2020. Jane has thirty-four years of policy development and project implementation experience in the public and non-profit sectors of environmental management. She is passionate about promoting and involving local communities and landholders in conservation.
Jane moved to north east Victoria in 2005 after working on Murray-Darling Basin issues in both South Australia and Canberra for ten years. She worked with the North East Catchment Management Authority on riparian protection and was Program Manager of BushTender, before joining Charles Sturt University as a casual lecturer in environmental science and undertaking her PhD.
Jane is currently managing the Victorian government's biodiversity and natural environment programs in Hume Region.  She works closely with government partners and agencies, conservation groups and researchers to protect threatened species, build biodiversity knowledge and provide advice on public land management.  Her most recent focus has been on coordinating the biodiversity recovery activities in response to the 2019-20 bushfires in north eastern Victoria.  Jane is also involved in several community groups focusing on building capacity around landscape protection, better land management and raising awareness of sustainability issues.
Mary Munro
 (Board Director)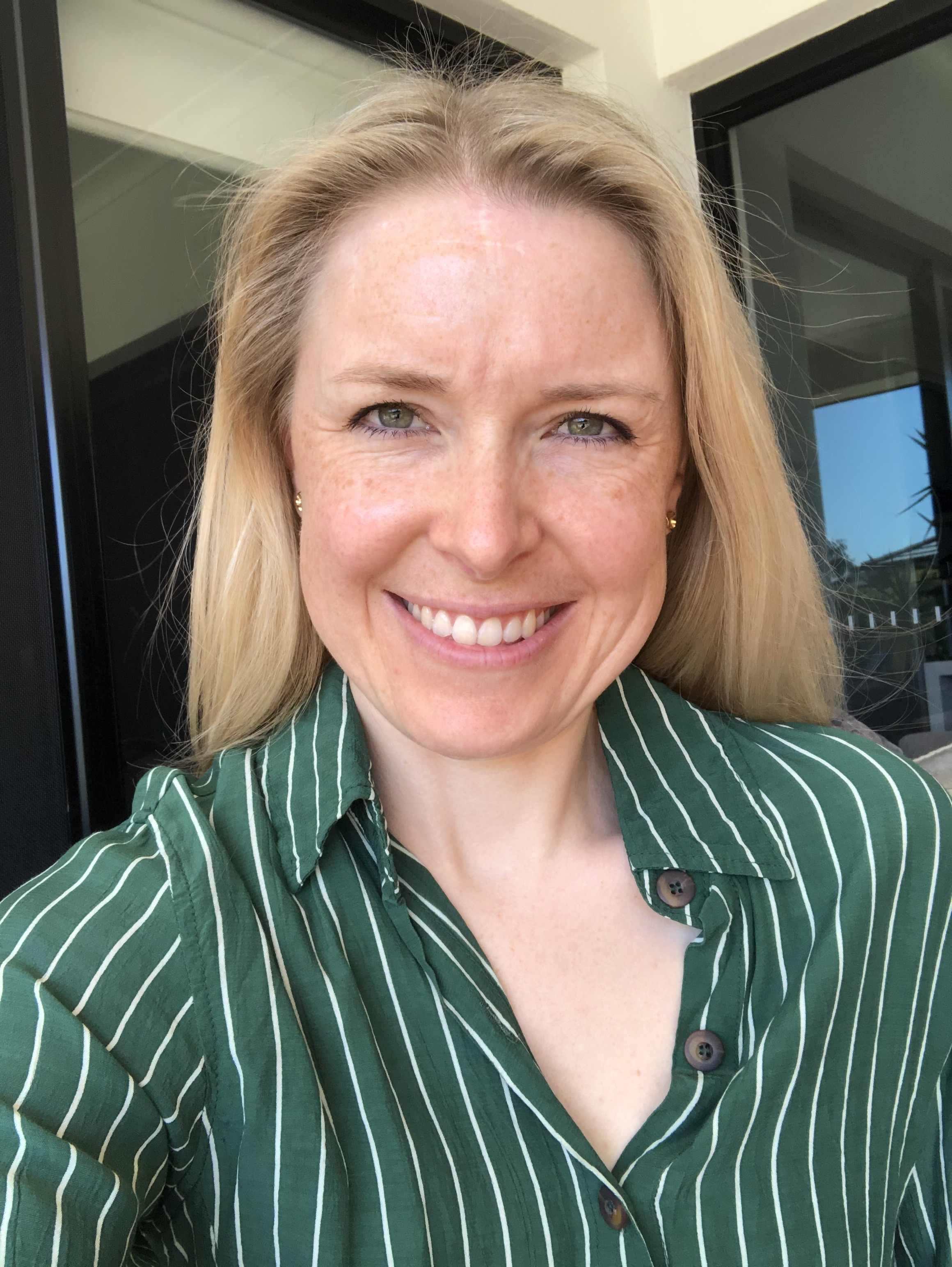 Mary Munro has been a Director of Albury Conservation Company since September 2020. She has been drawn to her work in human resource management and project management for over 15 years, working for organisations in both the public and private sectors.
She began her professional career straight out of high school and in a business traineeship with Ansett Australia, not knowing at the time what she wanted to do. Mary later commenced her Master of Business (Human Resource Management) which she completed with the highest ranking result for her graduating year, whilst also solidifying her growing passion for innovative organisational change.
Having enjoyed working for companies including Mayne Group, Linfox Australia and Linfox Armaguard, Guest Group, North East Catchment Management Authority, Mars Petcare Australia and TVN On-Country, Mary has also run her own human resource consulting business as a sole trader.
Mary has always been enthralled by the natural beauty of the Australian bush and of the natural landscapes she has traveled through, around the world. She has a close affinity to Indigenous cultural values and traditional land management practices. Mary considers herself lucky to have worked with Indigenous Traditional Owners in her roles running large-scale, multi-regional natural resource management projects.
Mary is looking forward to applying her business knowledge, experience and skills to her Board role with Albury Conservation Company and to working towards their revolutionary vision for Albury/Wodonga to be recognised as a leading example of how to successfully balance urbanisation with the protection of threatened species.
Amy Daeché (Board Director)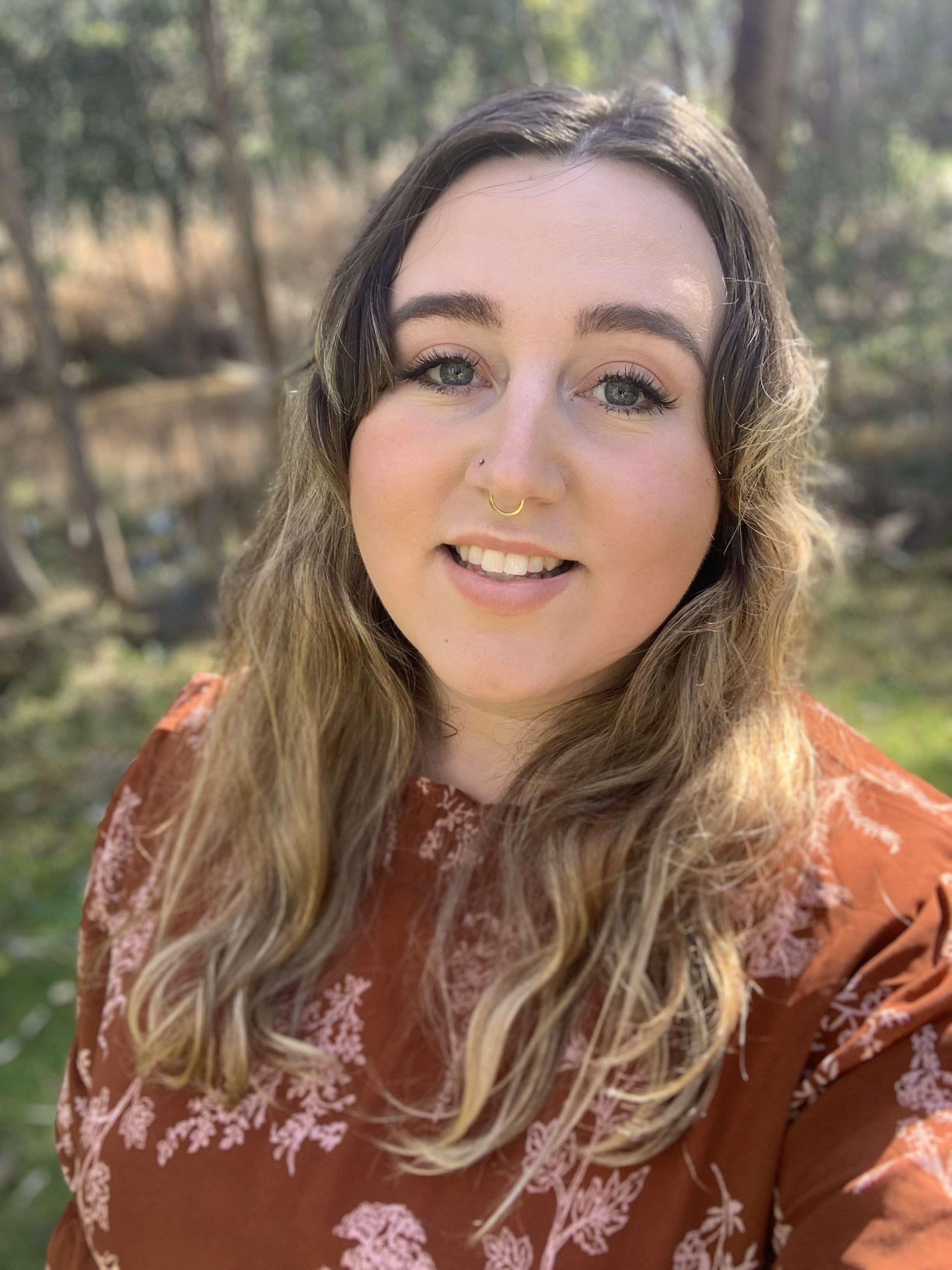 Amy Daeché is a fresh face to the border region, moving up in early 2019 to undertake a Bachelor of Environmental Science with honours at Charles Sturt University. She since has fallen in love with the region and has passionately integrated herself into the community by undertaking auspicious volunteer roles and opportunities within Albury-Wodonga and surrounds in wildlife rescue, field assistant, and land manager/ranger roles. Not shy to get her hands in the dirt, she is attentive on building strong and meaningful relationships with local community members and environmental stakeholders.
Amy has a career background in business management and proactive leadership, with experience in small-scale events planning and not-for-profit fundraising. In her spare time, she is a keen birdwatcher, enjoys hiking, and is a particularly clumsy mountain biker. She is deeply passionate about biodiversity and willdife conservation, alongside sustainable development, and is dedicated to community education and engagement in environmental decision making and natural resource management.
BOARD OBSERVERS
In addition to our Board of Directors, at times Albury Conservation Company has had a number of partner organisations represented at Board meetings as official 'Observers'. These include NSW Office of Environment and Heritage, Murray Local Land Services and NSW Department of Industry – Lands.
OUR CONTRACTORS
Albury Conservation Company engages the following contractors to help deliver on our strategic plan.
SEE Ecology
Since 2022, ACC has engaged Sophie Enders as the company's Executive Officer. Sam is the owner of SEE Ecology. Sophie oversees the day-to-day management of the company on behalf of the Board. She is responsible to the Board for strategic planning, performance and operational matters. Sophie holds a bachelor degree in Wildlife and Conservation Biology from La Trobe University. She has 10 years in the NRM industry with a background in conservation program design and management, wildlife monitoring, grant writing/fundraising and community engagement.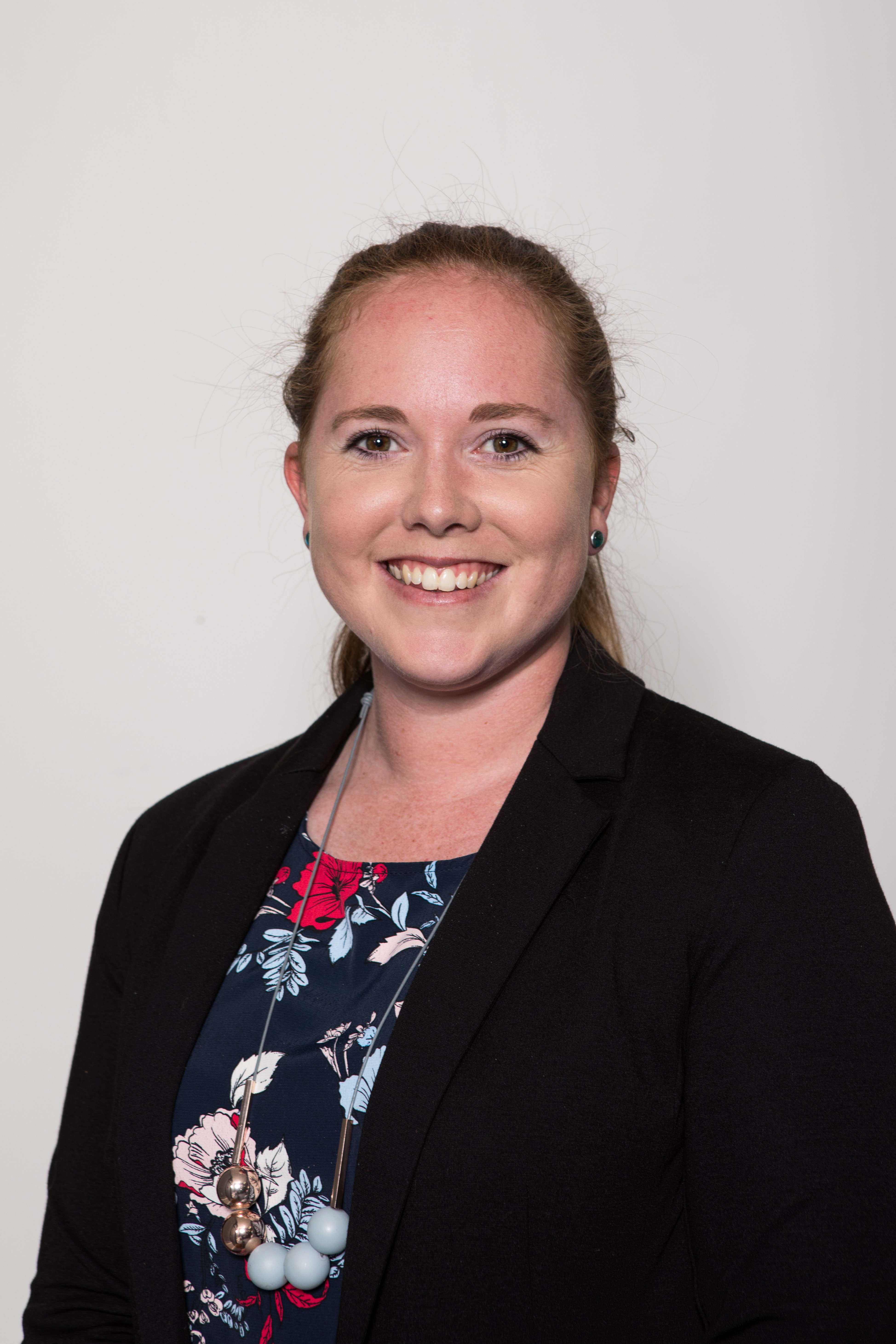 DM Ecological
Since April 2018, ACC has engaged Dylan McWhinney (Owner, DM Ecological) to implement Albury Conservation Company's Threatened Species Monitoring Program Glider across Albury Wodonga. Dylan is a qualified ecologist (BEnvSci, CEnvP, MEIANZ). He has completed five seasons of monitoring in Albury (with a focus on Thurgoona/Wirlinga) and one season so far in Wodonga's major urban growth areas of Leneva and Baranduda. The monitoring program covers 120+ sites across a variety of land tenures and habitat types, with the focus being Squirrel Gliders and other arboreal mammals. Bird surveys and habitat assessments are also undertaken at a subset of the monitoring sites.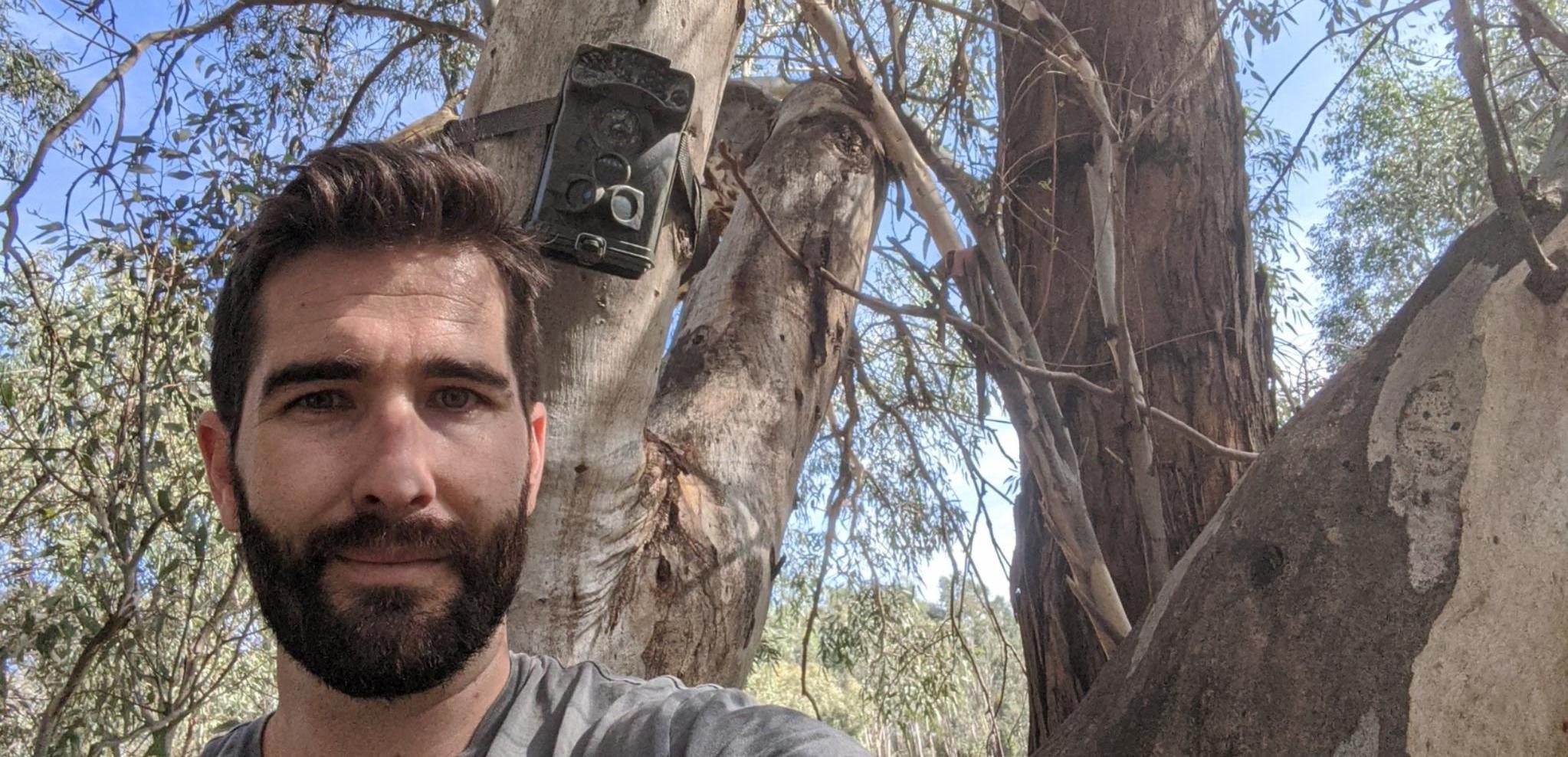 FORMER BOARD DIRECTORS
Rob Fenton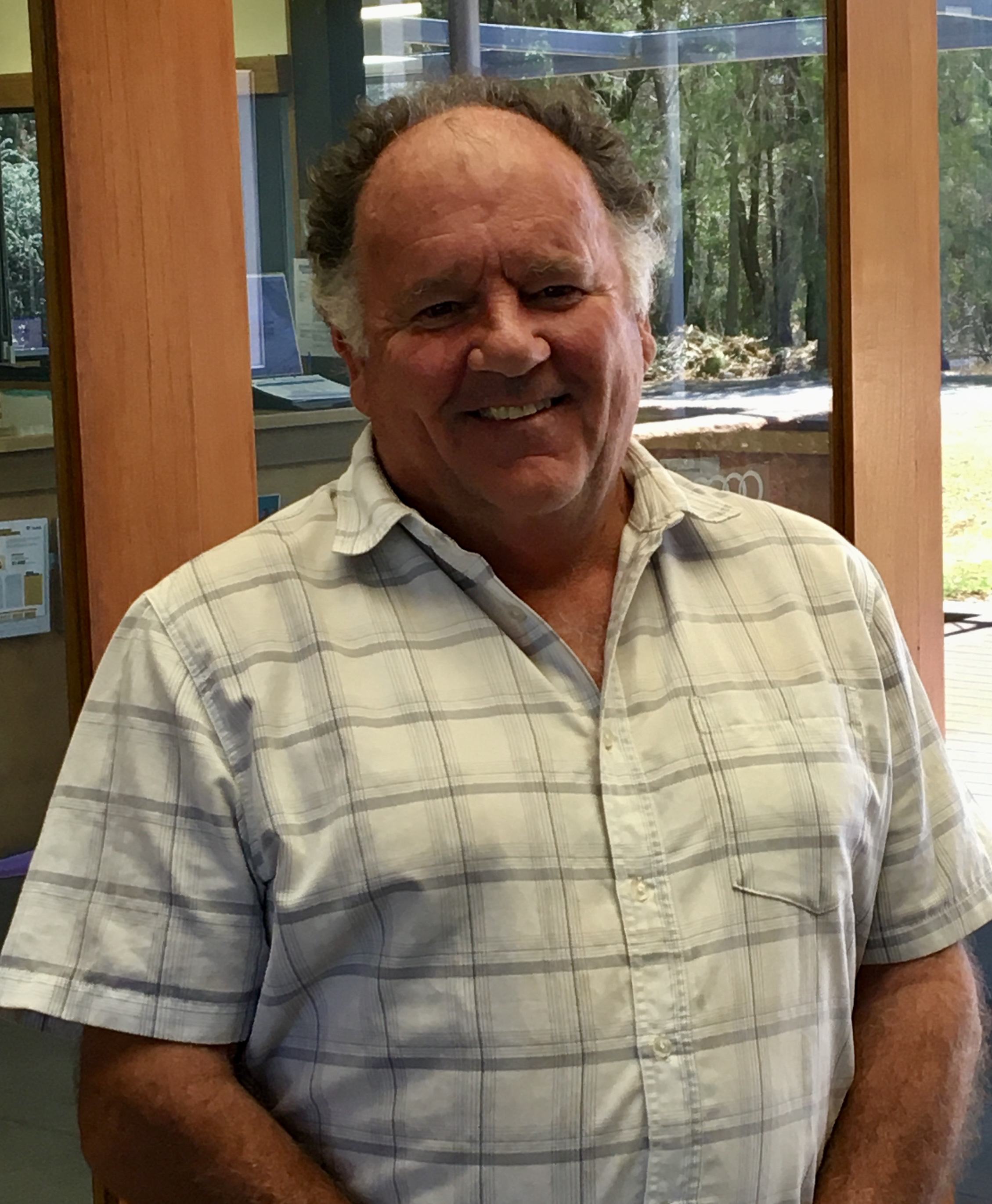 Rob Fenton has been a Board Director of Albury Conservation Company since April 2008. Rob is head teacher of Agroecology at the National Environment Centre (NEC) in Thurgoona, a specialist campus of the Riverina Institute of TAFE. Rob is a nationally recognised figure in the organics industry. The NEC is home to Green Gate Organic farm, which was co-founded by Rob in 1989. It is a 190 hectare certified organic farm that is run on agro-ecological principles. Conservation of local biodiversity is at the heart of Rob's work as well as his volunteer contribution to the Albury Wodonga community. In addition to his role as Director of Albury Conservation Company, Rob has also been a long serving member of the Woolshed Thurgoona Landcare Group.
David Sexton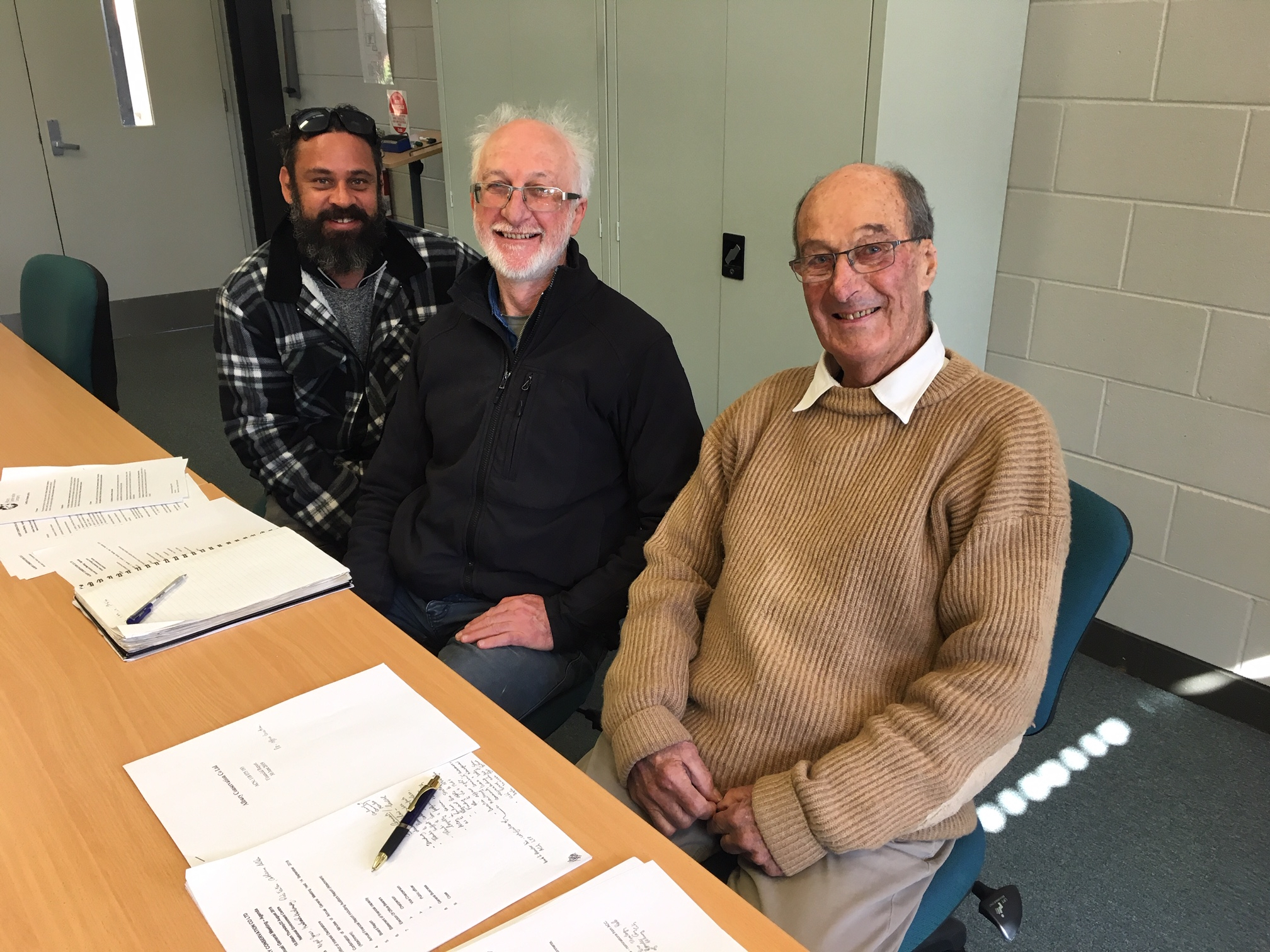 Until retiring in August 2020, David Sexton (seated at right) was a local community representative of the Board. A Thurgoona resident, David joined the Board in January 2006, and was Chairperson between 2008 and August 2019. Our organisation is indebted to David and the leadership he provided over a long period of time. A shrewd operator with a diverse background and skill-set in governance, administration, management and farming, David's vision, passion, dedication and nous have helped bring to fruition some of the company's major achivements.
It was David's idea that we give a $900 to Thurgoona Men's Shed back in 2014 to get them to trial construction of 20 nest boxes. The feldgeling group were looking for projects, and none of their members had worked on a conservation project before. Fast forward to now and they have built over 600+ nest boxes for Squirrel Gliders, birds and bats, which have been installed across southern NSW and northern Victoria. Building quality nest boxes has become a core part of what they do.
It was also David who first imagined that Albury Conservation Company should spread it's wings into Victoria, given the shared environmental assets and the serious challenge of minimising the impacts of urbanisation on our local threatened species. He was steadfast in his conviction that we need to strategically collect scientific data as well as engage the local community in citizen science. Fast forward to now and we are rolling out Albury Wodonga Nature Map as well as a cross-border threatened species monitoring program. These are just a couple of examples of David's legacy on our organisation and the Albury Wodonga environment.
Dr Catherine Allan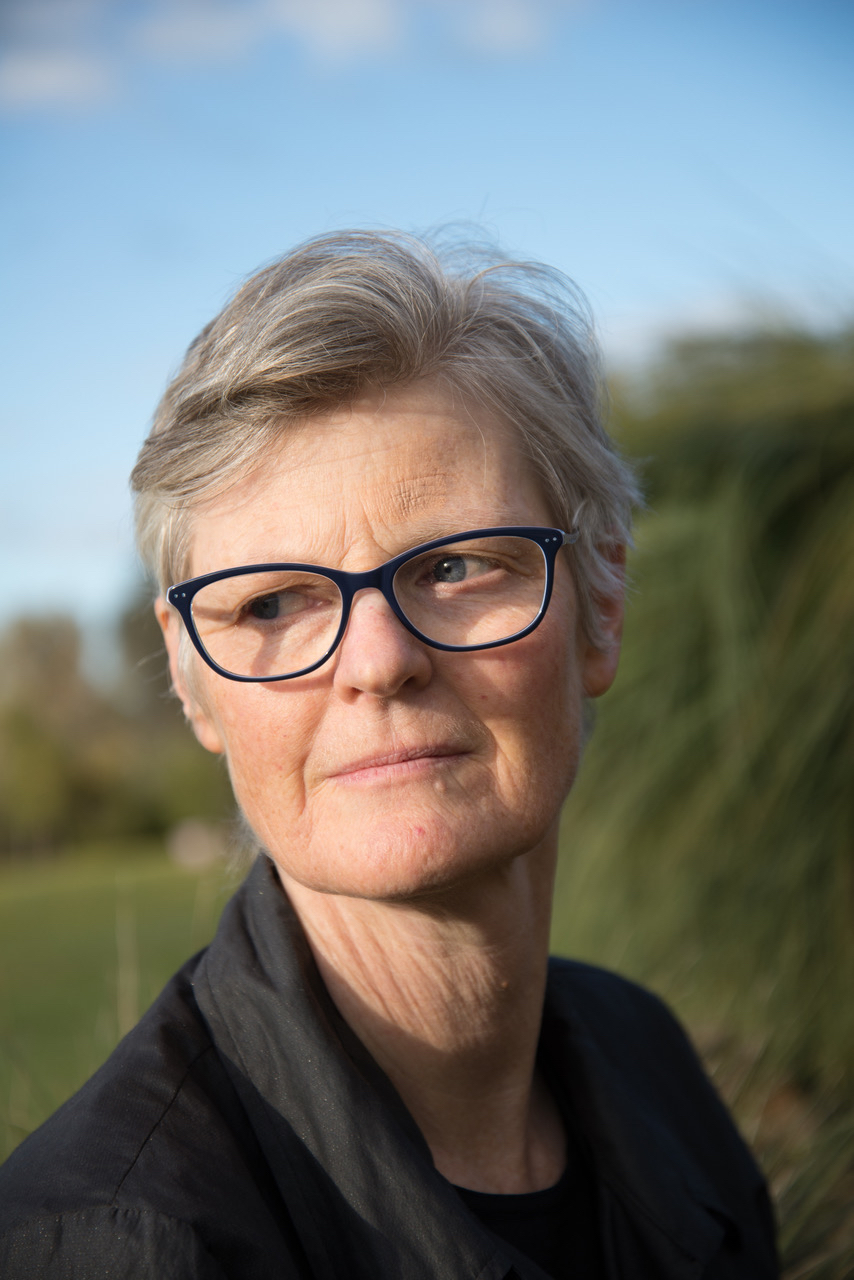 Dr Catherine Allan (BAgSci, MNatRes, PhD) was a Board Director May 2011 and February 2021.
Catherine has engaged with natural resource management in south eastern Australia for over 30 years. Catherine's career began with various Landcare related roles within state government agencies; this included providing advice on soil conservation in the South Australia's Mallee, and on vegetation and salinity management in Victoria's Strathbogie Ranges, Upper Murray and North East districts. Drawn to systems thinking and practice, Catherine moved to academia in 2001 to focus on regional scale adaptive management of water, soil, flora and fauna, and human interactions with these.
As a trained and experienced community facilitator, Catherine has particular interests in participatory and social learning to support sustainable human and environmental interrelationships. Catherine is currently Associate Professor in Environmental Sociology and Planning at the Albury campus of Charles Sturt University. An active researcher, Catherine has published over 50 peer reviewed items, and delivered more than 20 externally commissioned research reports.
Until recently, Catherine lived on a small property at Table Top and is a long-term member and past President of the Woolshed Thurgoona Landcare Group. Catherine now resides in Tasmania where she continues her employment with Charles Sturt Unviversity.
Dr Michael Mulvaney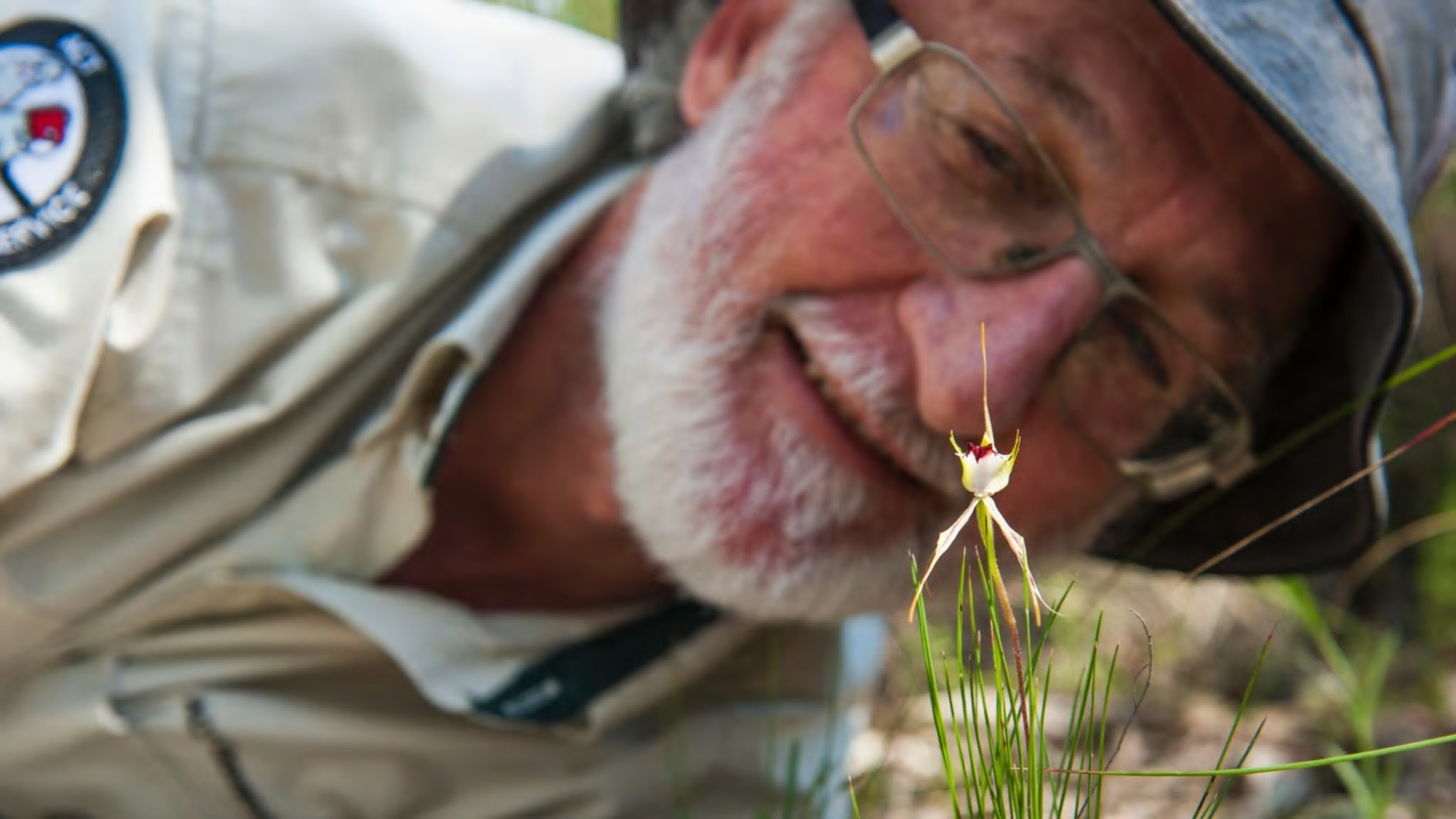 Dr Michael Mulvaney was Board Director between January 2006 and February 2021. Michael is a retired senior conservation officer with the ACT Government. He has been an active landcarer for more than thirty years. He is also a co-founder of the NatureMapr citizen science platform and helps to administer the various sites, including Canberra Nature Map and Albury Wodonga Nature Map. The platform has added more than 1.5 million fungi, fauna or plant sightings to the public record. He is also chair of the Superb Parrot recovery team and a member of the ACT Weeds Working Group.
Dennis Toohey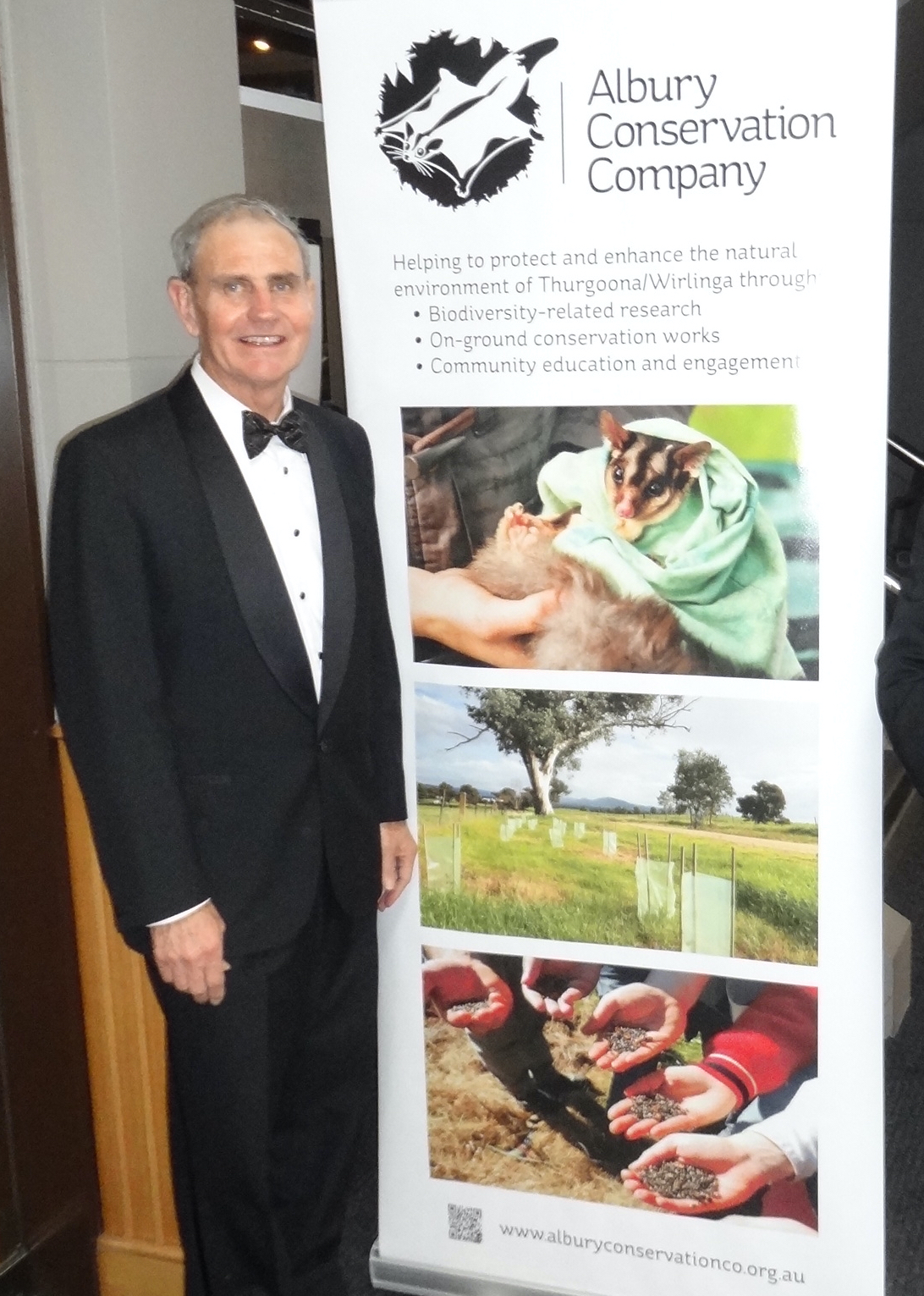 Dennis was an Albury Conservation Company Board Director between 2013 and 2016, during which time he played a active and keen role in developing the company's five year Strategic Plan (2016-21) and other key documents including our education and engagement plan.
Shaun Deverson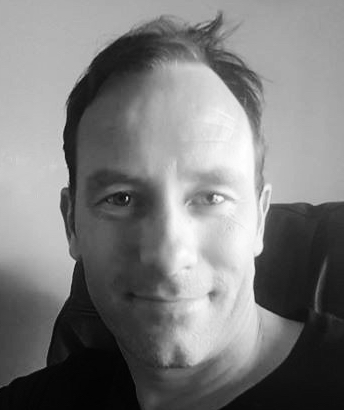 Shaun Deverson was a Director between September 2020 and February 2021. A Civil and Environmental Engineer, Shaun is a strategy, leadership and sustainability consultant at Lighthouse Futures, a business he founded to help organisations navigate sustainable and prosperous paths utilising systems thinking. Before that Shaun served in the Royal Australian Navy where he travelled extensively throughout the Asia-Pacific and has volunteered his time with a number of NFP's including Trees in Newcastle and the Oceanic Research Institute.
PLEASE SUPPORT US
Albury Conservation Company is a registered environmental organisation, and a registered charity under the Australian Charities and Not-for-profits Commission (ACNC).
We receive public donations through our Thurgoona Biodiversity Trust and Public Fund. Donations are fully tax deductible. Donations big and small are greatly appreciated.
100% of the donations we receive are dedicated to helping protect local threatened species.