Shining a light on Squirrel Gliders at Table Top reserve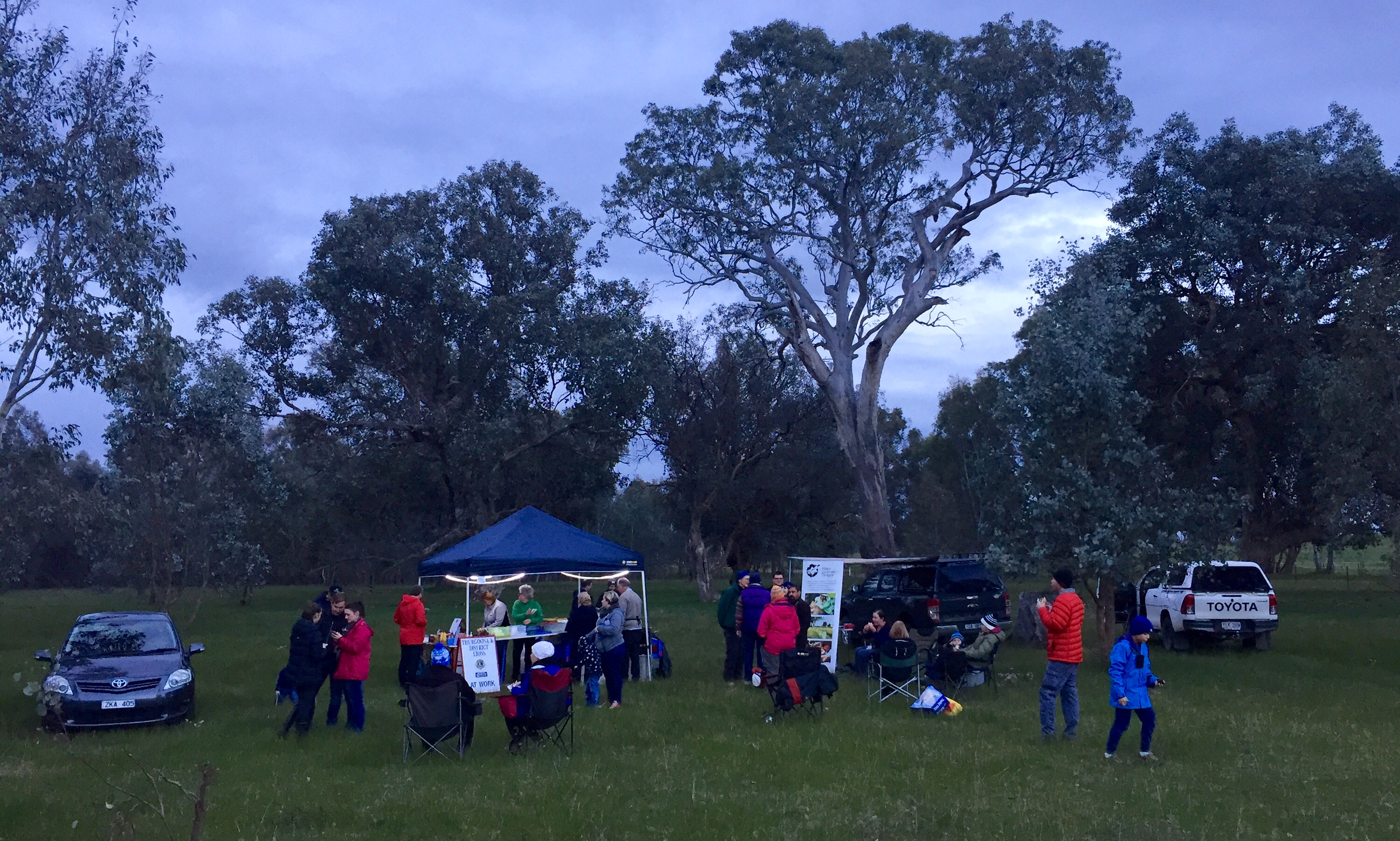 Last Friday night saw 40 local nature lovers brave the weather to search for Squirrel Gliders. And they weren't disappointed!
Under the expert guidance of ecologists Dr Damian Michael and Dylan McWhinney, participants took part in stagwatching and spotlighting activities at Bells Travelling Stock Reserve in Table Top. The reserve is considered one of the most prime habitats for Squirrel Gliders in the region, thanks mainly to its abundance of large old hollow bearing trees (HBTs).
'Stagwatching' is simply keeping a close eye on hollows in old trees on dusk, in the chance of seeing an animal emerge from its slumber to begin its night time activity, including foraging for food. 'Spotlighting' uses high powered infra-red torches that can detect animals high up in the tree's canopy.
Damian is a Senior Manager at Australian National University and is one of Albury Conservation Company's Board directors. Dylan is a wildlife ecologist who has recently been contracted by Albury Conservation Company to start rolling out a Squirrel Glider Monitoring Program across Thurgoona / Wirlinga. Damian played a key role in the design of the monitoring program. The main tool being used for the monitoring are motion sensing cameras – Albury Conservation Company has purchased 30 thanks to a grant from Wettenhall Environment Trust and public donations via our Edge Pledge 2017 campaign.
Participants were treated on the night with a delicious BBQ courtesy of Thurgoona and District Lions Club.
We are running a similar event on Friday 16th November – more details to be announced soon, in the meantime please save the date.